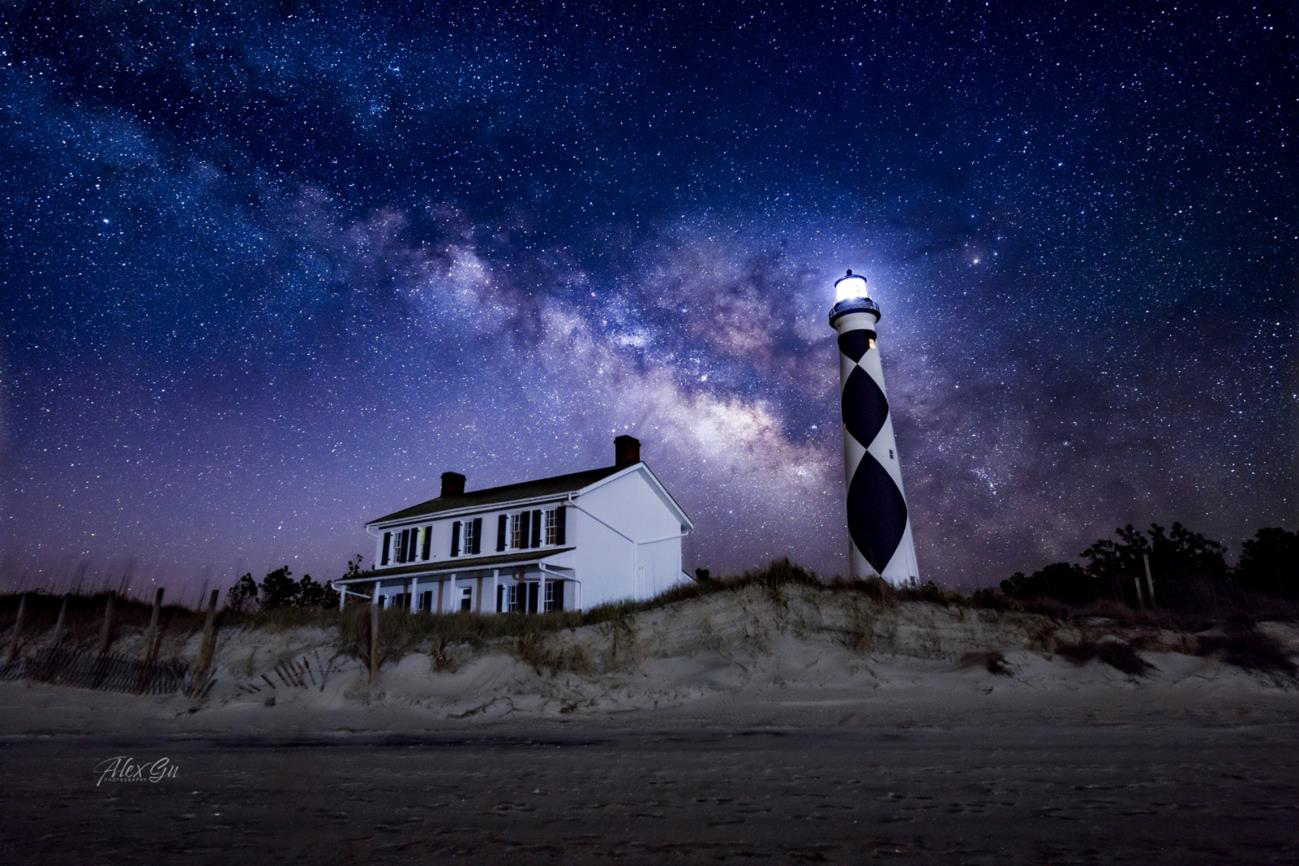 Cape Lookout will host two astronomy evenings this month
Dark sky enthusiasts will have two nights of astronomy to experience this month at the Cape Lookout National Seashore, a certified international dark sky park.
At 6:30 p.m. on Friday, October 14, NASA Solar System Ambassador Matthew Bruce will introduce the new James Webb Space Telescope to the theater at Harkers Island Visitor Center. A chance to see the night sky with the Crystal Coast Stargazers, a NASA Night Sky Network astronomy club, will follow, ending at 10 p.m.
Club members will be on hand to answer questions and share their telescopes. The Solar System Ambassador program will run regardless of the weather. Telescope viewing is weather dependent.
The Island Express ferry service will be operating a star cruise to Cape Lookout Lighthouse on Saturday October 15th.
At the lighthouse, NASA Solar System Ambassador Brandon Porter will take a laser-guided tour of celestial objects in the night sky.
The ferry leaves the Harkers Island Visitor Center at 6:15 p.m. and will return to the lighthouse at 8:30 p.m. The program is free but the ferry costs $27 for adults and $17 for ages 11 and under. Space on the cruise is limited and reservations, which are required, can be made by calling the ferry at 252-728-7433.
The Crystal Coast Stargazers will return from 7-10 p.m. on October 15 with their telescopes for a second night of public viewing near the Harkers Island Visitor Center.
All events are child-friendly, but organizers do not require pets. Stargazing and ferry transportation are weather dependent. Call the Harkers Island Visitor Center at 252-728-2250 by 5 p.m. to confirm the day's events.
Organizers recommend checking the weather and dressing accordingly, bringing a lawn chair or blanket, water, snacks, insect repellent and a flashlight with a red filter to help maintain the everyone's night vision.
For more information, visit http://go.nps.gov/astronomynight.