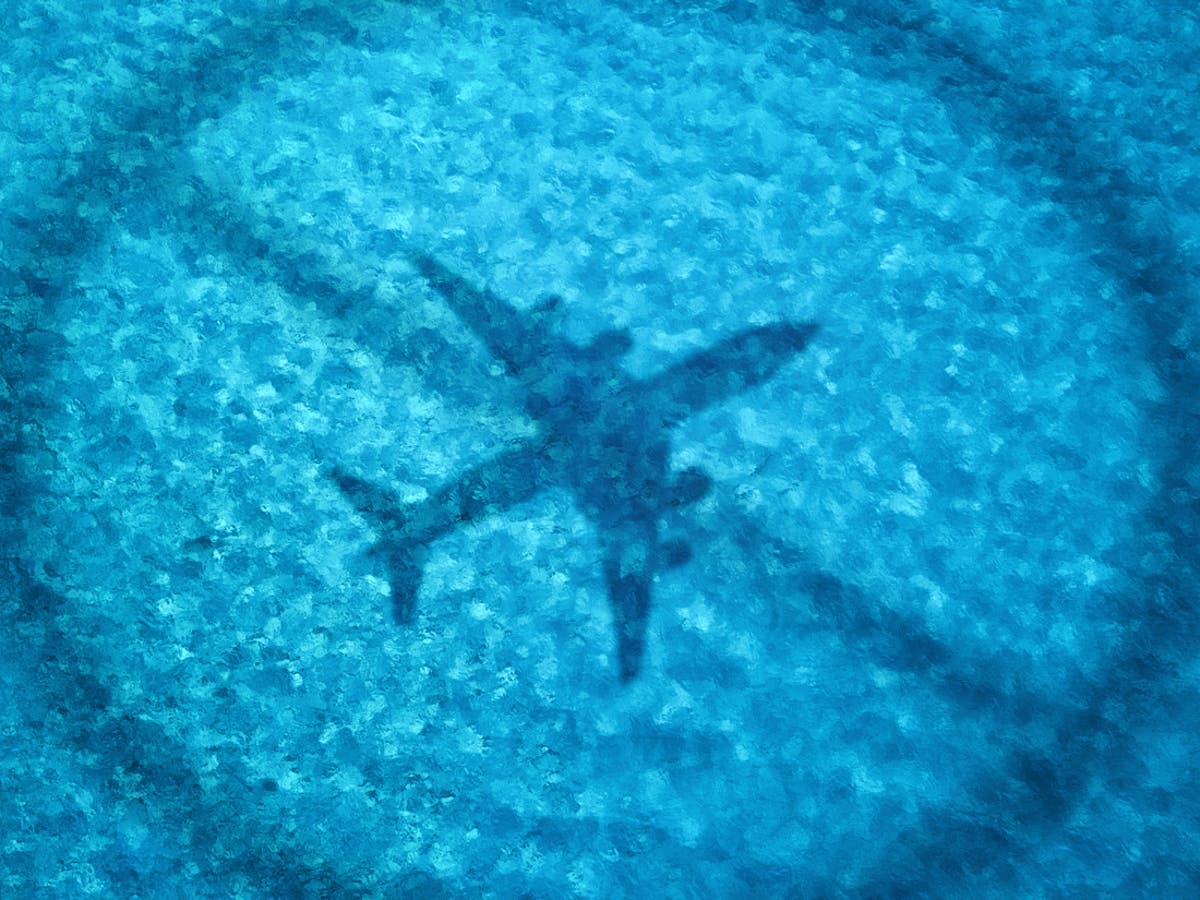 Zero Altitude: How flightlessness can help save the planet and change the way you see the world
OWhen I had the idea to write my first book, Zero altitudee – and tempt, as The Independentfrom the travel editor, not to fly for a year – the world was on a stubborn path from which there was seemingly no turning back: growth.
Growth, growth and more growth, always expanding, without slowing down. This was true of the global economy, of consumption – and, of course, of theft. Despite promises to achieve carbon neutrality by 2050, airlines were doing little to curb this growth. On the contrary, with number signs in their eyes, they were determined to continue their expansion and improve their connectivity; no more bums on the seats and no more seats to put bums on.
Then came Covid-19. Things that seemed impossible happened. The planes remained on the tarmac. Airlines cut, cut and cut until there was nothing left of their schedules. The world stopped for a moment. The world held its breath.
The pandemic has done what decades of campaigning couldn't: it has forced everyone off the plane. I was no longer alone in my plan to try to keep my feet on the ground; the rest of the planet was joining me, whether they liked it or not.
And yet, despite all this, we quickly saw things return to the status quo in 2021. Airlines have gradually increased their schedules, demanding even more tax breaks and incentives to get people flying again. There's a real possibility that we haven't learned anything from our encounter with the apocalypse. There is a real possibility that in our desperation to feel safe and normal again, we will give up all of our insight and, more importantly, the potential for real change. Because now is when we can rebuild a better, cleaner and greener travel industry.
Although the blockages have lifted and life has begun to return to its old form, my greatest hope is that we become more intentional with our time and money when it comes to travel. That – after pressing a pause in life for a little while – we are able to stop and take stock of what matters to us: the dream trips that we would like to organize with care and thoroughness, with the way which we get there just as big a part of the planning as 'there' itself.
Conscious travel, you might call it.
Because my biggest conclusion after voluntarily clipping my wings for 30 months now and counting was this: keeping both feet on the ground isn't just completely doable, it can provide the most exhilarating opportunities for adventure. .
The excerpt below is taken from the last chapter of Zero altitudeto the point where I finally realized that traveling slowly isn't just better for the planet – it can really change the way you see the world.
The big one: How far can I go at zero altitude?
There is a moment in Morocco, one of those perfect moments that you will remember for many years, maybe even a lifetime, that perhaps sums up my non-flight experience better than anything.
I'm on the rooftop terrace of an elegant riad-turned-restaurant, drinking a frosty glass of vodka and pomegranate juice. The booze hits just the right spots and I feel relaxed and content as the sun goes down. The call to prayer erupts all around me, the sound alien and otherworldly, while the air is warm without being humid. I feel so wonderfully far from home and it suddenly hits me – the miracle that I am here, in this place.
It may seem strange considering all my travels, but I am not, by nature, a very adventurous person. Honest. I am shy in unfamiliar surroundings surrounded by strangers; I rarely take the lead in new situations; I'm not the type to conceive of going on a "spontaneous" trip without planning each element down to the smallest, most banal details. And yet, here I am – on a rooftop in Fez, feeling the warm bathing night come to life around me as the sky achieves an indescribably beautiful lemon shade turning to midnight blue.
I arrived here alone, by land and sea, despite the overwhelming amount of red tape that had to be skilfully circumvented to make it happen. Thinking about it – thinking about all the earthly journeys I've made – a small but determined glimmer of pride lights up inside me. I learned that I could step out of my comfort zone by taking things one step at a time, one at a time, until I found myself somewhere incredibly beautiful and exotic, sipping cocktails in the soft evening light. It makes me feel like anything was possible; as if I were strong, powerful and capable.
Traveling flightless is so much more than a climate pledge – so different from the exercise in joyless self-denial and martyrdom that I originally thought it might be. Rather than limiting my opportunities, it did the exact opposite: opened me up to a mind-blowing new world of possibilities. More than that, actually – opening up to parts of myself I didn't know existed.
I remember once again the wise words of train guru Mark Smith at the start of this project: "Booking flights is easy, but it's a nightmare to do, and it gives you nothing back when you do. Actually. Booking trains is hard – it's a challenge. But when you actually do it and take the trip, it's wonderful. It's like everything else in life: if you try harder, you get a lot more.
After 18 months without a flight, months in which the pandemic has made travel harder than it has ever been in my life, I finally understand exactly what he meant. I have never had such poignant experiences; never felt such a mix of intoxicating emotions; never discovered such a well-defined sense of purpose and adventure. I may have stopped flying, but I feel like I've finally started traveling.
"Zero Altitude: how I learned to fly less and travel more" by Helen Coffey is published by Flint on 26 May 2022 (flintbooks.co.uk; £16.99 hardcover).
Buy now